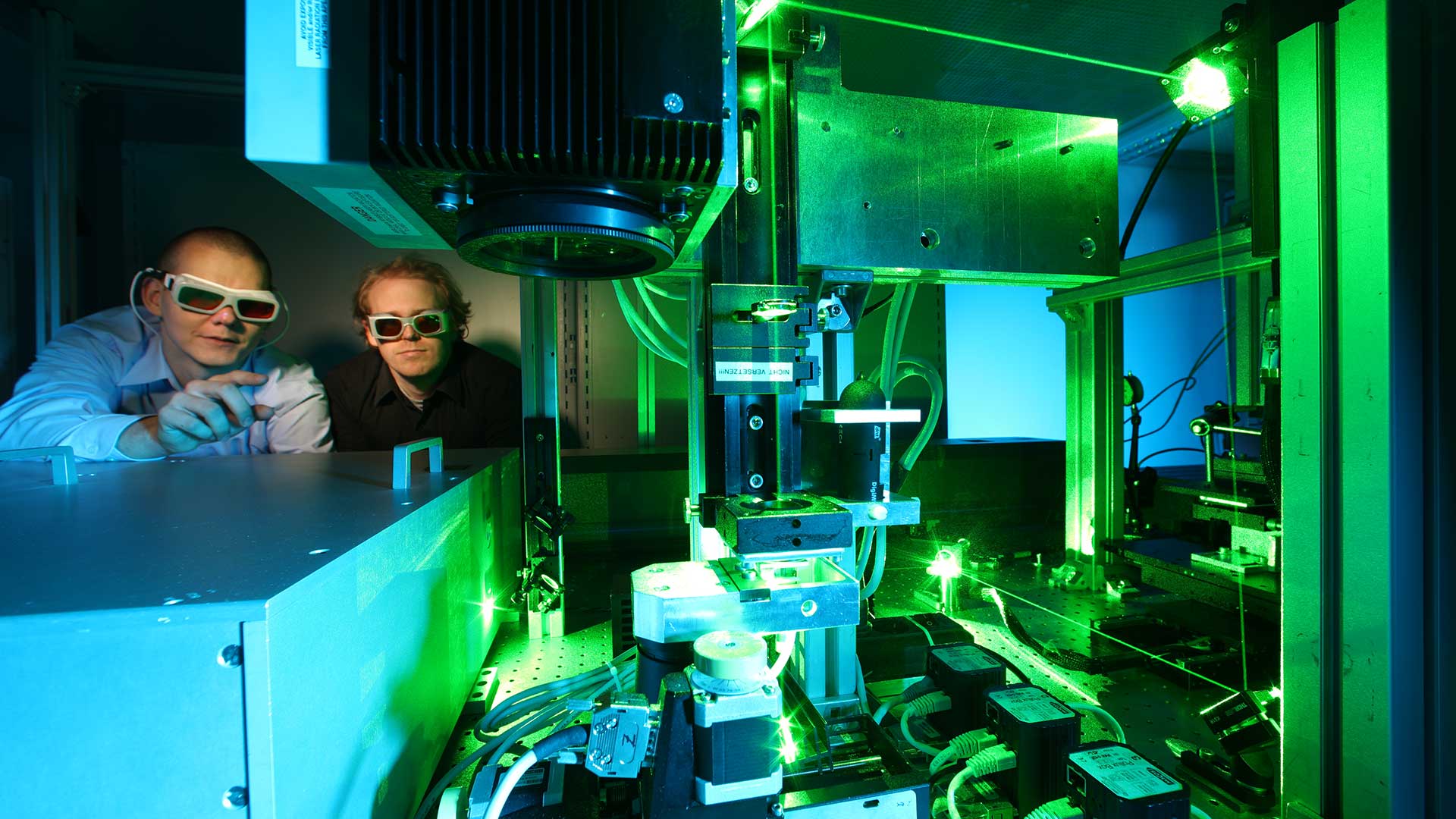 CONSULTING AND DEVELOPMENT
Understanding and using laser technology
With the help of fresh ideas we want to be the driving force for economic progress. Especially in industrial production the advantages of laser technology can open up new opportunities.
We are happy to assist you with production-related issues from your daily work. We have the right experts for every process, no matter if it is:

> Laser beam welding
> Laser beam brazing and soldering
> Laser beam cutting
> Precision processing
> Additive Manufacturing
> Process analysis
In the framework of numerous research and development projects we obtained qualifications in the area of laser system technology, which we use for the configuration and design of customised optical systems and components.
Due to the interdisciplinary expertise of our employees, we can offer you holistic solutions. Challenge us!