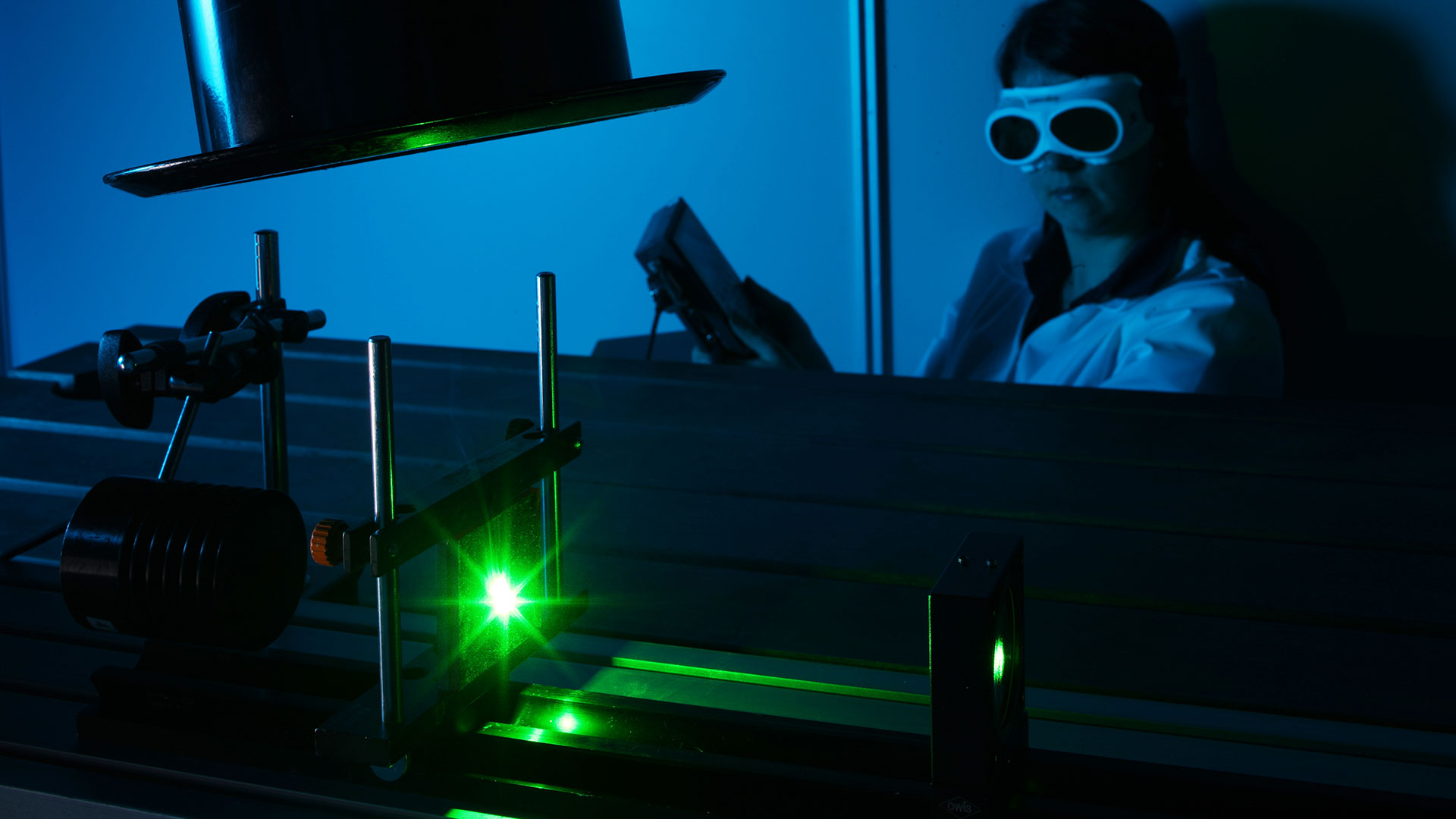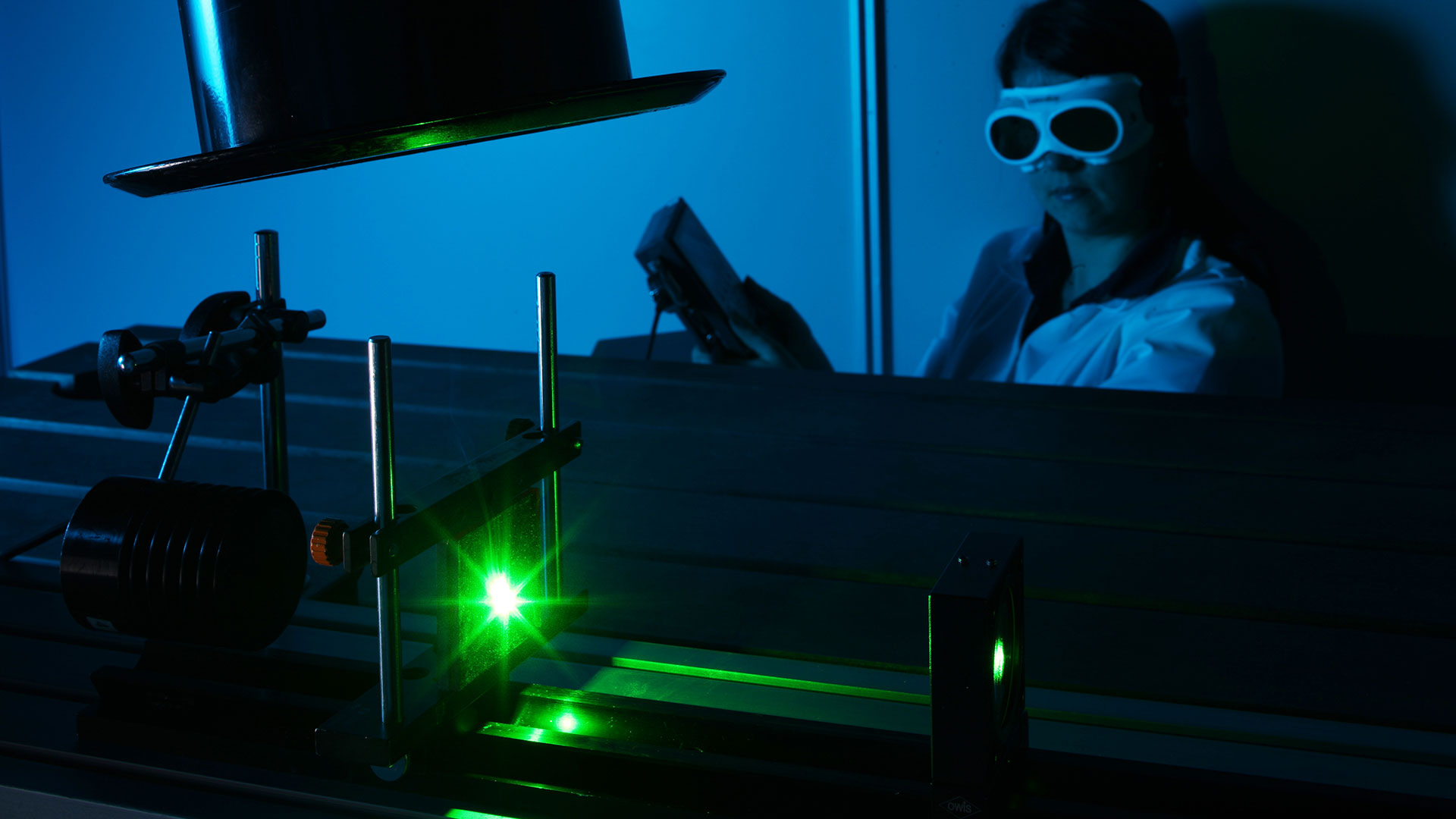 LASER SAFETY
Safety is a good advice
Optimized processes are the aim of every profitable production. At the same time, laser safety must be kept clearly in mind for the protection of workers and machine.
We will be glad to provide our know-how and the many years of experience derived from testing laser safety products for interested companies and institutions – for a safe environment in your production line or laser laboratory.
For a quick overview on laser safety you may have a look into our Laser Safety Guide.
Our service portfolio in the field of laser safety covers:
• Testing of laser safety products
• Development of laser safety concepts
• Measurement of laser beam parameters
• Assistance with classifications of laser systems, risk analyses, hazard evaluations and safety-relevant calculations
• Consultancy concerning laser safety
• Basic and advanced training for laser safety officers (also in-house)
• Laser safety training for workers
Vocational training on laser safety
You can always find current dates for our open training courses for laser safety officers as well as further events on laser safety in our calendar of events. Besides this, we offer customized in-house laser safety trainings. Please contact us, if you are interested. We would be glad to provide you our individual offer.
–  CORONAVIRUS UPDATE  –

The current coronavirus pandemic and the related contact restrictions make it impossible to fulfil the need for presence schooling. Therefore, we provide online laser safety trainings by a video conference system which ensures a learning environment comparable to that of presence trainings. These online trainings are also available as exclusive in-house events. To guarantee a confidential environment we run our own training server.
Contact

For more information on our laser safety services please contact Dr. Hans-Joachim Krauss (Tel. +49 – 9131 – 9779023 | j.krauss@blz.org).