Aiming at the right process
Here you can find an overview of the different processes for materials processing. Furthermore, you will get to know the application areas of these processes. We are happy to help you making the advantages of laser technology usable for your various production processes in an optimum way. Contact us.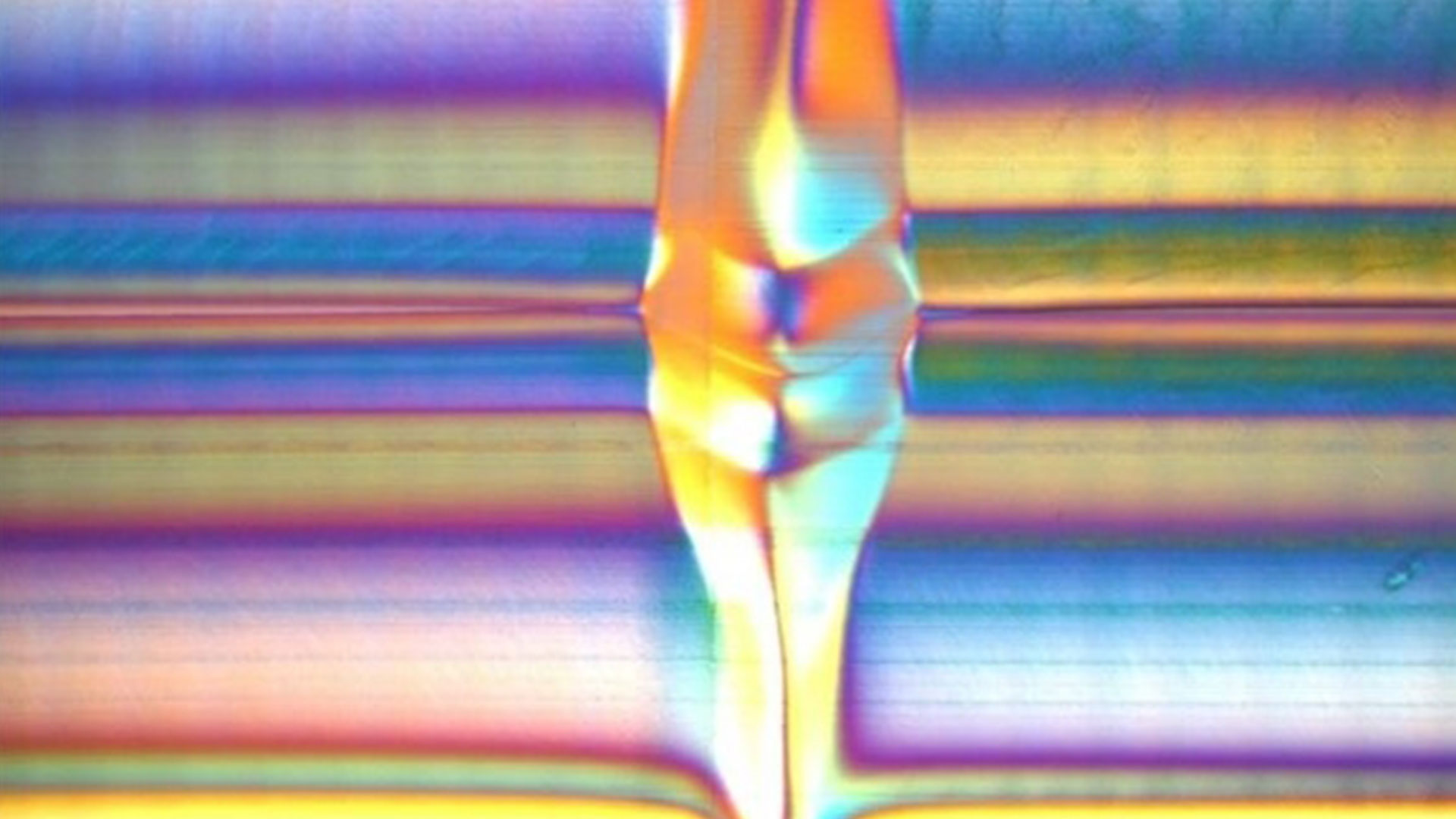 LASER BEAM WELDING
A good joint
Laser beam welding established itself more and more as an industrial joining technique during the last years. Though, the advantages of laser technology speak for themselves: By precise and flexible joining processes we generate mechanically resistant – and in case of metallic material – high-temperature consistent and electrically conductible material-bonded connections. This offers great potential for the technological challenges of the future, for example in the field of electromobility.
Equipped with a wide range of laser beam sources, the appropriate guiding and positioning machinery, as well as the necessary know-how in materials and construction, we are prepared for nearly every welding challenge in metal and non-metal range:
• Conventional and remote laser beam welding within both micro and macro scales
• Processing of different materials (similar as well as dissimilar)
• Welding of limited weldable materials
• Fine welding of filigree components
• Welding of glass
Furthermore, intelligent sensor technology and process analysis enable the detection and prevention of defects during laser beam welding.
However, the state of the art is not enough for us. In numerous research collaborations we deal with the expansion of existing limitations during laser beam welding, e.g. regarding robustness, machining speed and the range of materials.
LASER BEAM BRAZING AND SOLDERING
Perfect fit
The requirements for industrial joining processes are steadily increasing. Often, a strong joint of materials is not enough. Especially in automotive engineering as well as in semiconductor production, electronic production or optoelectronic production, the advantages of laser technology are optimally applicable.
Visually appealing seams that do not require any post-processing and microscale pinpoint joints are the results of our projects regarding:
• Laser beam brazing of sheet metal parts and mechatronic components
• Laser beam soldering of electronic components
From brazing in modern car body construction to laser beam soldering of power electronics, almost everything is possible due to intelligent process design and management.
The nearly distortion-free joining of dissimilar materials using laser technology made it possible to open up a lot of new fields of application, already. In order to further exploit the potential for optimisation concerning process velocity and process quality, we work with, and continually develop, the latest methods of process monitoring.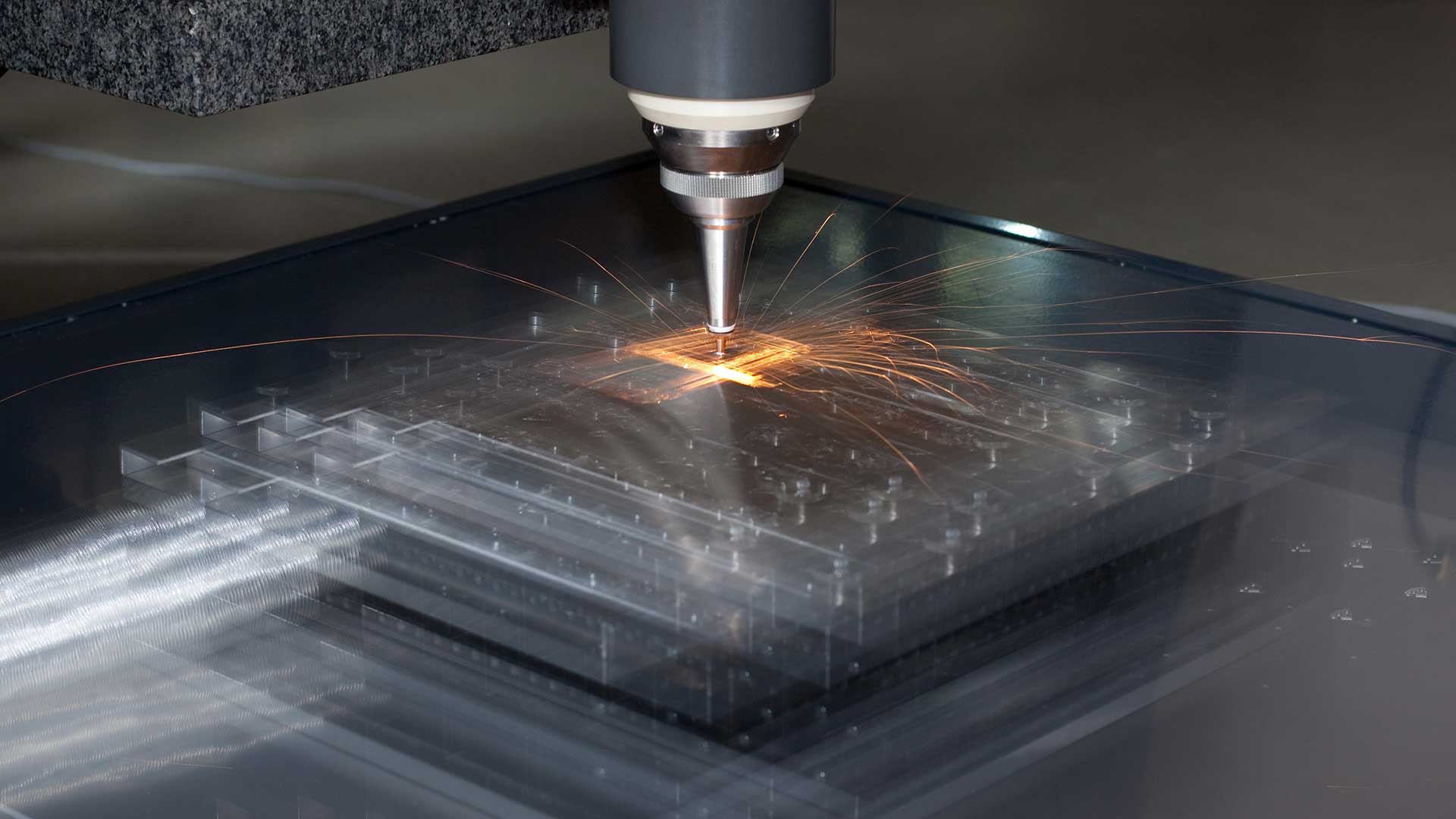 LASER BEAM CUTTING
On separate ways
During cutting processes, laser technology proves its unique flexibility: Due to highly aligned process control, we are able to separate almost every material with different strengths in high quality.
Due to the spatially limited energy input and the very high intensities, the laser beam is an universal tool for the machining of metallic and non-metallic materials. Thus, not only foils in the micrometer range, but also sheets, several centimeters thick, can be cut with the laser beam. In addition, highly reflective materials such as copper can be treated as well, when selecting the appropriate wavelength of the laser.
The development of high-speed precision cutting of thin metal sheets enables the blanking of even delicate outlines with acute angles and thinnest bars due to adapted system technology and process control.
The employees of blz have comprehensive expertise in the following areas:
• Laser beam cutting and structuring of metallic inserts for the generation of thermoset hybrid structures
• High-speed precision cutting
• Cutting of 3D parts
• Cutting of glass, ceramics and semiconductor materials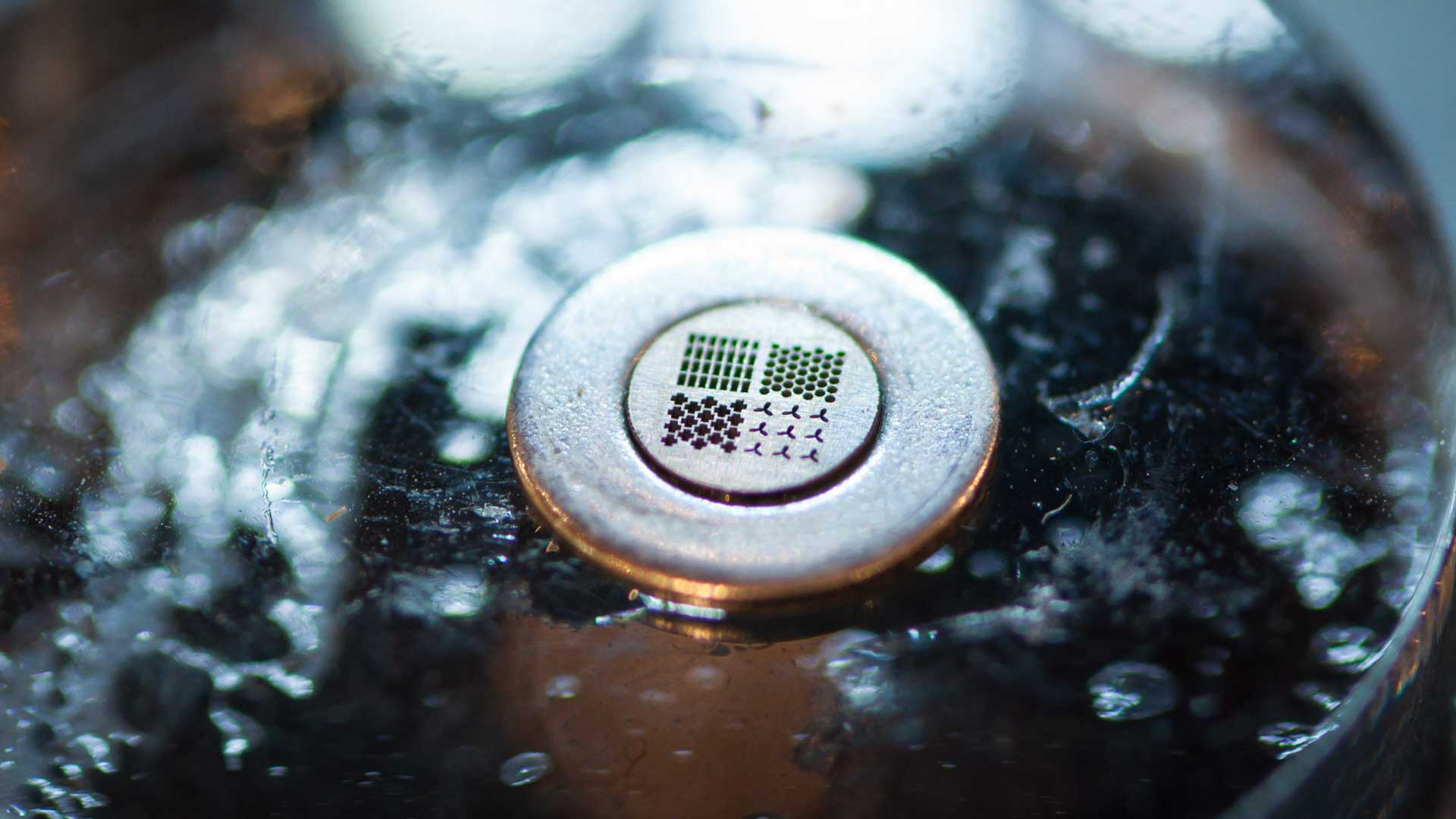 PRECISION PROCESSING
Not superficial
The market for ultrafast lasers is growing. Especially in electronics industry and mobile devices manufacturing, there are diverse applications for laser technology. Ultrashort pulse laser systems with excellent beam characteristics enable highly precise and fast micro material processing.
Linked with high-efficiency ablation, we are able to optimally process materials, which are highly thermally sensitive, and to generate free-form geometries.
Comprehensive know-how on laser processes on an ultrashort time scale, on simulation, optical design, beam guidance and shaping as well as on the development of prototype systems, allows offering a broad spectrum of services in the field of micro material processing:
• Generation of controlled micro and nano structures on surfaces and in volume
• Cold processing of arbitrary materials
• Micro drilling up to 20 μm
Equipped with modern short pulse and ultrashort pulse lasers, we process different materials. Typical tasks and main activities within this field include structuring and modification of surfaces as well as cutting and drilling.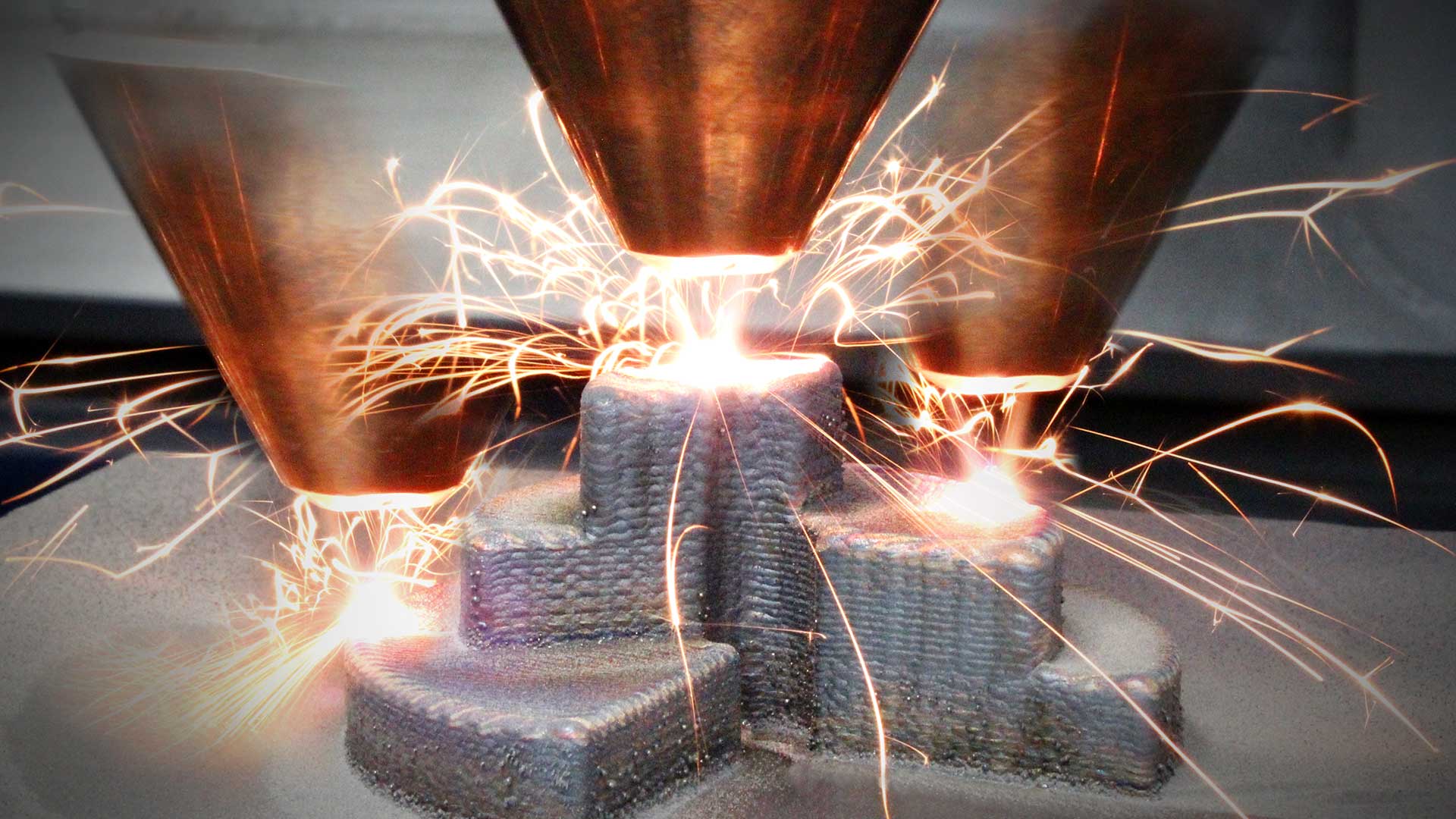 ADDITIVE MANUFACTURING
Individual mass production
Nowadays, time and cost efficient product designs are important factors for economic success. We use the technology of Additive Manufacturing in order to build three-dimensional functional and application prototypes as well as completed tools and components layer by layer.
Additive Manufacturing enables the production of individual components made out of powder, liquids and layers of a multitude of materials. We are dedicated to develop methods to produce entire units with additional electrical and optical properties.
By qualifying of new materials, we would like to expand the application field of these generative processes and to develop new applications.
In the field of Additive Manufacturing we are focusing on the following aspects:
• Additive Manufacturing of polymeric parts
• Laser beam melting of metals in powder bed
• Laser cladding
• Realization of three-dimensional functional and application prototypes
• Generation of components with electric and optical functionalities
• Powder analysis, data preparation and post-processing
Besides all advantages of Additive Manufacturing, the use of generative production processes challenges companies. In order to help users making a good start with Additive Manufacturing, the blz together with the Institute for Photonic Technologies at the Friedrich-Alexander-Universität Erlangen-Nürnberg run the Application Center Additive Manufacturing. Learn more.
PROCESS ANALYSIS
The transparent process
By recreating and examining individual assembly settings, we support companies by solving frequently occurring problems when using laser technology. The system-oriented spectrum that is used for analysis and control of these processes ranges from optical, acoustic and mechanical sensors to monitoring with the help of high-speed and infrared cameras.
Moreover, with the help of simulations, we can display various settings and identify factors of influence and their effects on the laser process. In order to exploit all possibilities of simulation, we are working on the alternative to not only look at single physical phenomena, but also to display the entire process in one integrated model.
Overview of our service portfolio:
• Process monitoring und sensing
• Modelling and simulation
• Analytics
• Defect analysis